Board of Directors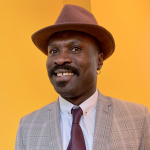 Carlos Idibouo is originally from Côte d'Ivoire and has lived in Canada since 2006. Carlos identifies as queer, feminist and gender non-conforming. An experienced project manager, Carlos works on issues related to human rights, gender-based violence, sexual and social diversity within the LGBTQI communities both in Canada and at the international level, as well as women and children's rights. Carlos is a board member of several national and international organizations. He has volunteered for Dignity Network since its inception in 2015. He is also a member of the MenEngage Steering Committee North America and Africa, an international movement that aims to educate boys and men on issues related to masculinities, women's rights, gender equality and sexual and reproductive health and rights. Carlos serves the international LGBTQI Pride movement as Vice President Accessibility, Diversity and Inclusion for InterPride, the global association of Pride organizations, and is Co-Chair of the InterPride Human Rights Committee.
---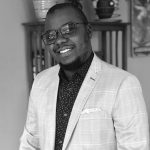 Chan Grey Mubanga is a human rights activist from Zambia living in Nova Scotia. He is the
Founder of a Non-Profit Transbantu Association Zambia (TBZ) where he worked closely with trans and intersex persons as well as their families on health, social and economic issues related to gender identity and expression up until 2018. Apart from his local work, he has been involved in the development and establishment of the Sothern Africa Trans Forum (SADC region) where his organization chaired during the formalization of the forum through the KP REACH program. He continues to provide mentorship and personal growth strategies to young leaders facing marginalization due to their gender identity and expression. Chan's contribution to philanthropy towards Trans organizing has been through his seat on the steering committee of the International Trans Fund (ITF) that exists to fill the funding gap globally.
---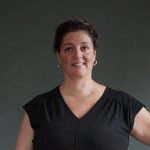 Dana Stefov is Women's Rights Policy and Advocacy Specialist and the policy lead on economic justice and sexual and reproductive health and rights (SRHR) at Oxfam Canada. She has published on feminist approaches to aid and foreign policy, monitoring, evaluation and learning, sexual and reproductive health and rights, women's economic empowerment and justice, Canadian aid, trade and investment agreements and financing for climate change adaptation. Dana is a committed feminist that has worked in women's rights, climate and food justice programming and policy, in Canada, throughout the Americas and internationally. She has lived and worked in several Central American countries – Guatemala, Honduras, Nicaragua and Costa Rica – and is particularly fond of the region. She has held recent positions with USC Canada, the Halifax Initiative Coalition, the Canadian Council for International Co-operation and a coalition of human rights organizations in the Americas advocating to strengthen the Inter-American Human Rights System. Dana holds a M.Sc. in Development Management from the London School of Economics and a B.A. (Hons) in Development Studies and Political Science from Queen's University. She lives with her partner Sébastien and two children, Alexis and Sacha, in a house they built with their own hands in Wakefield, Quebec in the national capital region. Dana is a beer-loving foodie who speaks Greek, Romanian, Spanish, French and English.

---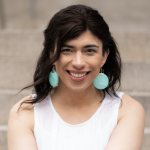 Dani Gomez-Ortega is a trans inclusion advocate with a passion for empowering youth and community engagement. She is the current Manager, Student Experience at Ryerson University where she works closely with staff, faculty, and community partners to remove barriers to access for 6000+ students. As an MBA candidate at the Ted Rogers School of Management, Dani co-founded the Equity and Diversity Bootcamp, a program that educates and empowers future business leaders to increase inclusion in their organizations. Prior to her work at Ryerson, Dani served on the steering committee of PrideHouseTO, an organization that advocates for the global inclusion of 2SLGBTQ+ folks in sports, where she also led the development of a street festival that increased the profile of inclusion in sports during the 2015 Pan American Games. In other community leadership roles in organizations like Toronto PFLAG (2013-2015) and Out and Out Toronto (2015-2017), Dani has been a fierce advocate for the inclusion of young 2SLGBTQ+ folks, developing and executing strategies to connect with diverse younger demographics and increase visibility of their needs. As a result of her work, Dani has won a Bill 7 Award (2015), Student Leadership Award (2015), and Student Life Award (2014). Dani's work and commitment to inclusion are shaped by her experience as a disabled Latinx, immigrant transgender woman. 
---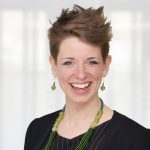 Erin Aylward is a practitioner and researcher of transnational advocacy, gender equality, and SOGIESC. As a doctoral candidate in Political Science at the University of Toronto, Erin's research examines the polarization of sexual rights within international relations. From 2017-2018, Erin coordinated a global coalition focused on advancing LGBTI rights on behalf of the Government of Canada (the Equal Rights Coalition). Prior to her doctoral studies, Erin created, funded and filled the position of Gender Advisor to Engineers Without Borders Canada, working primarily with the organizations' ventures in Ghana. She also worked as a Public Outreach Officer with the women' rights organization, Oxfam Canada, and has served as a Gender Advisor to the social enterprise Viamo, with whom she helped develop, fund and implement a project on school-based sexual violence in Ghana. Erin is also proud to serve on the Board of Directors of Equitas International Centre for Human Rights Education.
---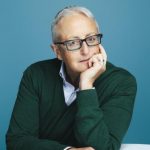 Helen Kennedy is the Executive Director at Egale Canada. Under Helen's leadership, Egale has made significant contributions towards equality through research initiatives which reveal the current state of inclusion, education programs to shift the culture of inclusion, and legal advocacy. More recently under Helen's guidance, Egale has filled a much-needed gap by establishing Canada's first and only transitional home for LGBTQI2S homeless youth. In addition to her work at Egale, Helen was a founding member of Canadians for Equal Marriage, which ultimately resulted in Canada being the fourth country in the world to legalize same-sex marriage. She has delivered training to Immigration Refugee Adjudicators and police services across Canada and around the globe. At the invitation of the US Department of Defence, Helen consulted with senior Pentagon officials in Washington on the US military's "Don't Ask, Don't Tell" policy. She was invited to consult with the Pope and Senior Vatican officials regarding the decriminalization of LGBTI people globally. She also played a large role internationally as the former Co-Secretary General of ILGA, a worldwide federation of 1100 member organisations campaigning for LGBTI rights.
---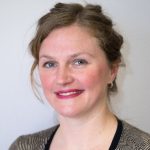 Jackie Hansen is Amnesty International Canada's Gender Rights Campaigner based at the national office in Ottawa. She covers women's rights, LGBTI rights, and gender equality campaigning for Amnesty International Canada. She conducts research, engages in policy work, designs and implements campaigns, does government relations work, media engagement, and more. Much of her work is currently focused on ensuring the rights of women and LGBTI rights defenders are respected, protected and fulfilled; addressing the human rights impacts of energy development in Canada on women, transgender, and non-binary individuals; addressing violence against Indigenous women, girls, and two-spirit people; and more broadly, ending gender-based violence in Canada. Her previous work with Amnesty has focused on transgender rights in Canada, ending torture, and promoting sexual and reproductive rights. Jackie has worked with Amnesty for seven years. Prior to that, she spent 13 years working in disarmament with the Nobel Peace Prize Laureate International Campaign to Ban Landmines, including 8 years managing Landmine and Cluster Munition Monitor, the civil society-based research and monitoring mechanism on victim-activated weapons.
---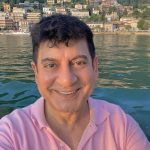 Karim Ladak, a Tanzanian born Canadian citizen, reflects a true global footprint, having lived in 10 countries: Tanzania, Kenya, Canada, Israel, France, UK, India, Japan, Russia, and Romania. Since his childhood, Karim was taught about the value of "giving" by bis parents.  Explains why he has been a committed volunteer for the past forty years, a significant portion of it as an advocate and activist in the LGBTQ and South Asian communities. Karim has co-founded several groups and held a variety of leadership positions, including the Chair of the Aga Khan Social Welfare of Canada, where he was the first openly gay man appointed to that position in the Ismaili Muslim community. Karim was recognized as one of the top 150 philanthropists in Canada in 2017. Karim ended a successful career as an executive with P&G and retired 7 years ago,  He now dedicates his time to volunteering and helping people in need. He also travels the world to learn about culture and politics, now travelled to 180 countries.  His book "The Cosmopolitan Nomad, A globetrotter's Story " details his observations about life's struggles and immense beauty.  Karim is known to give of his time and money quietly, without seeking recognition. It is, therefore, a pleasure to profile him here, and give him his "day in the sun".  His professional website is KarimLadak.com and his personal travel website is CosmopolitanNomad.com.
---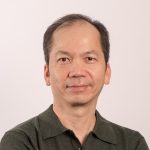 Keith Wong is currently a practising coach and training consultant. Keith was born in Hong Kong and educated as an accountant in Australia.  While working in Hong Kong during his early career, he co-founded the Hong Kong10% Club, the first registered LGBT organization in the territory. He moved to Toronto in 1989 to reunite with his partner. Since then, he has worked as a political organizer, community advocate, leadership training consultant that address social inequities, homophobia and HIV stigma through the many organizations he cherishes over the years. In his many leadership roles as Executive Director of the Chinese Canadian National Council Toronto Chapter (1994-1998), Asian Community AIDS Services (1998-2002), and the Peel HIV/AIDS Network (2009-2014), Keith consistently devotes his time and efforts in building organizational capacity and advancing collaborative partnerships to challenge social inequities, homophobia, racism and HIV stigma. Keith was the Community Partners Award Recipient of the Honours Roll of Ontario AIDS Network in 2016. His present coaching practice has a focus on life transition and career development. He enjoys photography and distance running.
---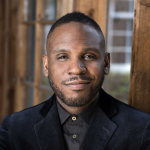 Kimahli Powell has a wide range of experience in the not-for-profit sector and has spent more than 20 years advocating for social justice, youth, and arts and culture. Prior to Rainbow Railroad, he held numerous director-level positions at organizations including the Canadian HIV/AIDS Legal Network, Dignitas International, Inside Out Toronto LGBT Film Festival and the YMCA. Kimahli holds a CFRE and completed his undergraduate studies in Political Science at the University of Ottawa. He holds an Honorary Doctor of Laws from the University of Victoria. Among his career highlights, Kimahli helped launch the Canadian HIV/AIDS Legal Network's legal challenge to Jamaica's anti-sodomy law and developed a monitoring and evaluation framework on legal advocacy. Since joining Rainbow Railroad as Executive Director, he has led the organization through transformational growth, which has resulted in successful interventions in Chechnya and Egypt. Kimahli and Rainbow Railroad have been recognized with several awards, including the International Lesbian & Gay Travel Association's Pathfinder Award, the Mark S Bonham Centre for Sexual Diversity Studies' 2018 Award, and the 2018 Inspire Award for Community Organization of the Year. Kimahli was the 2019 recipient of the Steinert & Ferreiro Award and was listed in Out Magazine's Out 100 profile of influential LGBT people.
---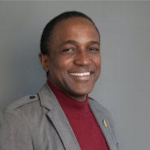 Maurice Tomlinson has been a Senior Policy Analyst at the Canadian HIV/AIDS Legal Network staff since February 2015. At the Legal Network, Maurice acts as counsel and/or claimant in cases challenging anti-gay laws before the most senior tribunals in the Caribbean, authors reports to regional and UN agencies on the human rights situation for LGBTI people in this region, conducts judicial and police LGBTI- and HIV-sensitization trainings, and facilitates human rights documentation and advocacy capacity-building exercises. Previously, Maurice was a lecturer of law at the University of Technology in Jamaica and at the University of Ontario Institute of Technology. He has also worked as a corporate lawyer. In 2012, Maurice received the inaugural David Kato Vision and Voice Award, which recognizes individuals who defend human rights and the dignity of LGBTI people around the world. Maurice holds an Honours Bachelor of Arts in History from the University of the West Indies, a Master of Business Administration in Entrepreneurial Studies from the University of Calgary, an Honours LL.B. from the University of the West Indies, an LL.M. in Intellectual Property Law from the University of Turin (cum laude) and a Certificate of Legal Education form the Norman Manley Law School in Jamaica.
---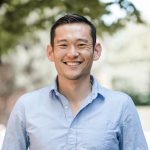 Michael Arnaud comes from the humanitarian and international development sector. He is the current Executive Director of Égides, an international francophone alliance of civil society organizations and groups supporting and promoting LGBTQI+ rights globally. He is also Action Against Hunger's Canada former Associate Director for gender equality and gender-based violence, providing strategic and technical direction at international level for the integration of gender issues and the prevention of gender-based violence in assistance programs. Determined promoter of a people and diversity centred approach, he has continuously advocated for a better awareness of power relations, oppression and the necessity to support the voices of the most marginalized in all the organizations he has worked for. With a Master's degree in international humanitarian law, he has been working for the past 10 years on gender, equality, diversity and gender-based violence in various contexts, including in Burkina Faso, Haiti, Vietnam and the Occupied Palestinian Territory. He also actively supports LGBTQI+ rights through various volunteer roles in the communities. 
---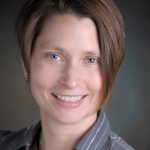 Sharalyn Jordan is an educator, advocate and researcher working at the intersections of sexuality, gender, human rights, mental health and migration.  As Associate Professor at Simon Fraser University, she combines community and academic passions, conducting research and program development to enhance systems of care for SOGIE refugees.  She has published in Refuge, Forced Migration Review, Qualitative Health Research and Canadian Journal of Communication. Sharalyn is a longtime volunteer with Rainbow Refugee Society in Vancouver, is one of the founders and current chair of the Canadian Rainbow Coalition for Refuge, and is currently Chair of the Board for Dignity Network Canada. She gratefully lives and works on the Unceded territories of the Coast Salish peoples: the Musqueam, Squamish, Sto'lo, and Tsleil-Waututh Nations.
---
Executive Director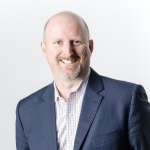 Doug Kerr is originally from Edmonton, Alberta on Treaty 6 Territory and has made Toronto home since 1996.  Doug has a BA from the University of Alberta in International Relations and Chinese Studies, and an MSW from the University of Toronto. He has a certificate from the Sexual Orientation and Gender Identity in International Law Program from Leiden University in The Hague. Doug was Chair of the Board of Directors of Community One Foundation for six years and is one of the founders of the LGBT Giving Network, dedicated to enhancing philanthropy for LGBTQ2S & HIV/AIDS causes in Canada. In 2014, he was Chair of the International Human Rights Program for Pride Toronto.  In this role, Co-Chaired the WorldPride Human Rights Conference. Doug has also been a volunteer with InterPride, the global network of Pride organizations and was the lead on setting up its Solidarity Funding program between 2015 and 2018. In addition to running his own nonprofit management consulting practice, Doug has taught nonprofit strategy at the University of Toronto and international social justice at Centennial College. Doug served as Vice President of Fierté Canada Pride for two years. He was one of the founders of Dignity Network in 2015 and in this capacity, he was also a civil society representative on the Executive of the Equal Rights Coalition, an intergovernmental body dedicated to advancing LGBTI human rights globally. Due to his community work, he was a recipient of the Queen's Diamond Jubilee Medal in 2012 and the Steinart and Ferreiro Award in 2016. He and his husband Michael are co-owners of Glad Day Bookshop, the oldest LGBTQ2S bookstore in the world and are also very proud parents of nine-year-old Malaki. Doug speaks Mandarin Chinese and is always working on his French.
---